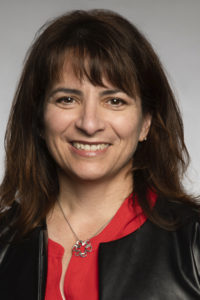 Tahlya Visintainer
Chief Operating Officer
Joined Sun Health: 2015
As Chief Operating Officer, Tahlya Visintainer is responsible for providing leadership to the operations for the Sun Health Communities, Wellness and the Human Resources operations and related activities while maintaining a high level of visibility at the community and system levels. She provides guidance to Sun Health leaders while continuing to support the Human Resources including providing counsel regarding established laws, policies, practices and services.
Tahlya has more than 20 years of experience in coaching, team building, leadership development, and performance management in all types of industries, including nonprofit. Throughout her career, she has earned praise for streamlining HR operations, strengthening employee relations and increasing employee engagement by focusing on hiring and recruitment practices. Most recently, Tahlya led Sun Health in the execution of key initiatives that spanned across all areas of Sun Health.
Originally from Yakima, Washington, Tahlya holds a Bachelor's in Human Resources Management from Arizona State University and her Juris Doctorate from the Sandra Day O'Connor College of Law at Arizona State University.